User Centered
Design wraps around a user's experience. We use ethnographically based design to ensure products are complete and richly textured in satisfying customer needs.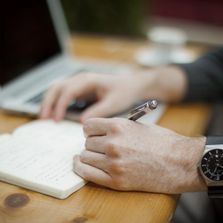 Inventing
We explore, innovate and create. Solving problems takes hard work and we do just that.
Heart and Mind
Technical complexity is beautiful. Simplicity is elegant. Technology is ephemeral. We resist AI guided design and work with heart and mind to achieve design excellence.